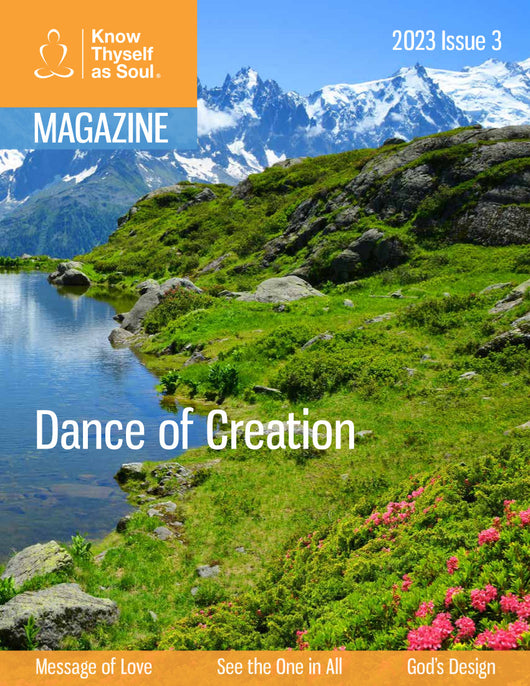 Know Thyself as Soul Magazine SUBSCRIBE
Regular price $25.00 USD Sale
Know Thyself as Soul Magazine offers a variety of articles about spirituality, compassion, serving and helping others, the vegetarian diet, meditation on the inner Light and Sound, and more. The magazine is produced four times per year in English, Spanish, and other languages. 

TO SUBSCRIBE 
We currently offer subscriptions to the English edition. 
To receive high-quality printed copies in the mail, click the pull-down menu above. Choose area where you want the magazines delivered (USA, Mexico/Canada, worldwide).
Subscription price includes shipping/postage. Mailed from USA.
   $25 USD per year - within USA
   $30 USD per year - to Mexico or Canada
   $35 USD per year - to other countries
To purchase high-quality printed single issues, click here. 
VIEWING / DOWNLOADING 
We are no longer offering the magazine for download or online viewing. You may subscribe on this page or purchase single issues here.