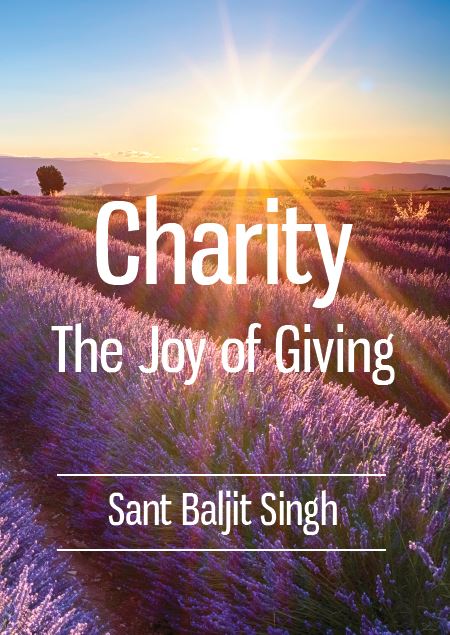 Charity - The Joy of Giving
Regular price $8.00 USD Sale
In this pocket-size book, Sant Baljit Singh Ji tells how charity brings forth love and compassion for humanity and all creation. By selflessly serving others, our love for everyone and for God grows stronger. We become more joyful, and this joy spreads into the world.
Selfless service helps refine one's approach in life, filling it with love and compassion.
—Sant Baljit Singh Ji
Paperback: 91 pages

Page size: 4 inches wide x 6 inches high x 1/2 inch thick
Publisher: Edition Naam (2020)
To view sample pages: Click on an image to see it larger. Then hover your mouse over the picture to see it close-up.